Clinic HM Delphos
Clinic HM Delphos - is a private multidisciplinary clinic that specializes in the treatment of: cardiology, neurology and oncology. The medical center is equipped with modern technology and provides a full range of medical services. Delphos provides high quality medical care and is today the leading private hospital in Catalonia.
HM Clinic Delfos
The main goal of the medical center is to provide the best medical care for all patients and quality service with individual attention to everyone.
This is the first private clinic in Barcelona, which opened in a 24-hour emergency department , which specializes in surgery and traumatology.
Leave a request on our website Clinics Direct and get an individual treatment program, find out the cost of diagnostics, surgery in the best clinic in Spain and Catalonia!
Currently, the hospital's emergency department has expanded significantly and has at its disposal:
8 boxes;

plaster cast room;

radiology office;

information center;

lounge.
In addition to the main departments, the department of gynecology and obstetrics was opened , and urology department.
The Delfos Clinic has launched EOS ®, a new imaging method in fluoroscopy.
The clinic offers all patients this innovative diagnostic system, which provides a highly informative view of visualization in three-dimensional image, which makes it possible to more accurately diagnose the disease and make decisions about the need for surgical intervention, taking into account the results of diagnostics of the musculoskeletal system EOS® is a vertical X-ray machine to obtain an image of the full length of the skeleton, while the procedure lasts no more than 20 seconds, does not cause bouts of claustrophobia, and the radiation intensity is 85% less than that of traditional devices.
The acquisition of this innovative X-ray is provided by the Investment Plan for the creation of the Institute of Neurosciences under the leadership of Dr. Gerardo Cones Bertrand, which provides for investments in innovative technologies, both in the field of brain pathologies (Brain center) and pathologies of the musculoskeletal system (Spine Center). < / p>
New departments of radiology and nuclear medicine operate at the Delphos Clinic with PET-CT, MRI and CT devices, which means that patients undergo reliable diagnostics using the latest technologies.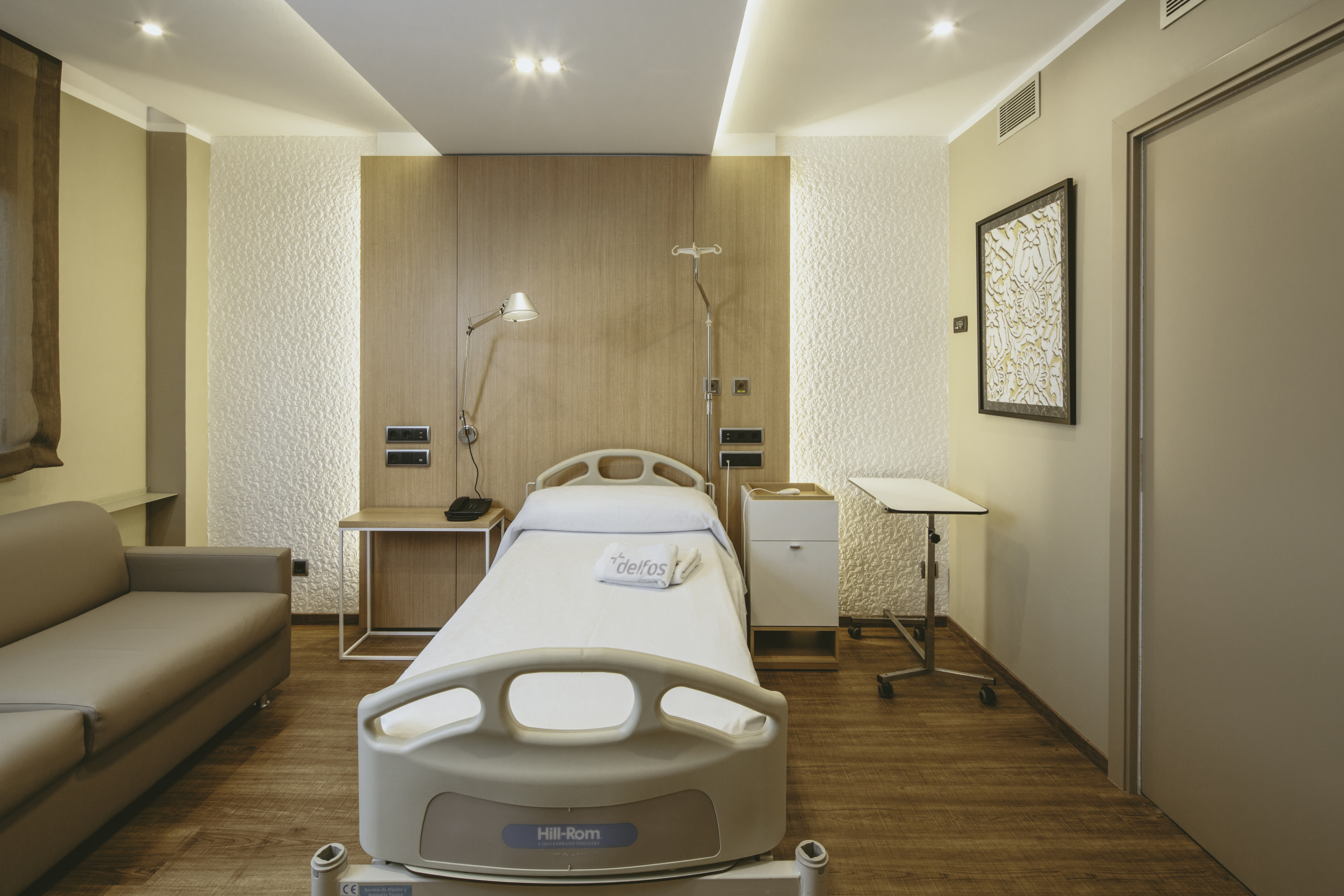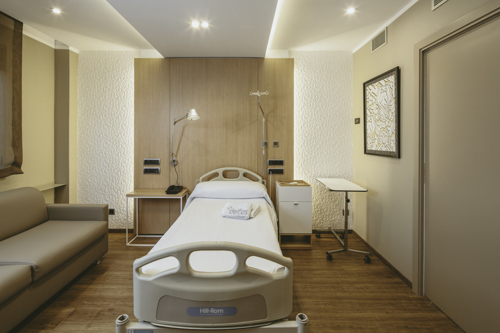 Main areas of treatment:
Allergology and Immunology

Gastroenterology

Hematology

Gynecology and obstetrics

Dermatology and cosmetology

Cardiology and heart surgery

Neurology and neurosurgery

Oncology

Otorhinolaryngology

Ophthalmology

Pediatrics

Plastic surgery

Psychotherapy and psychocorrection

Rheumatology

Vascular surgery

Dentistry

Traumatology and Orthopedics

Urology and Andrology

Phlebology

Surgery

Endocrinology
Service for foreign patients:
meeting at the airport;

provide a translator in your native language;

ward with a room for an accompanying person and separate bathrooms;

meals 3 times a day right in the ward;

restaurant in the clinic, taking into account different national dishes;

TV with three Russian channels;

hairdresser and beauty / grooming services.
You can easily and quickly book an appointment thanks to

Clinics Direct , we will answer all your questions and organize your treatment as soon as possible - Leave a request or order a call from our website!
Clinic HM Delphos - location on the map