Vienna Private Clini
Vienna Private Clinic (Wiener Privat Klinik) is a versatile medical institution located in the heart of Austria, in Vienna. This clinic offers the highest level of medical care in accordance with all Austrian and European quality standards and comfort while staying in the A + class. It is here that you will find medical traditions that have been observed here from 1871 to the present day.
Diagnostic and treatment prices
Vienna Private Clinic (Wiener Privat Klinik)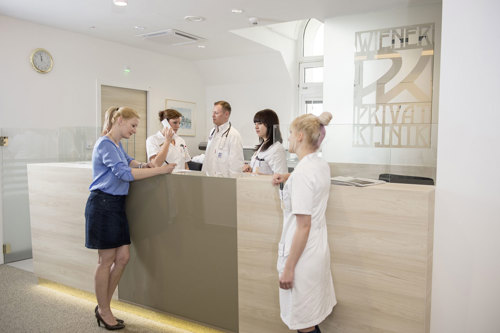 The Vienna Private Clinic is located in the very center of Vienna, the capital of Austria, it is very convenient to get here by car or taxi and public transport. The clinic is located next to well-known university clinics, while having the most modern infrastructure, it is in a private Vienna clinic that experienced specialists, associate professors and professors of Vienna have been conducting their medical practice for years.
Leave a request on our website Clinics Direct and get an individual treatment program, find out the cost of diagnostics, surgery in the best clinic in Austria!
Main medical directions
oncology treatment
reconstructive and plastic surgery
therapy
cardiology
sports medicine
traumatology
orthopedic surgery
radiology (nuclear diagnostics, PET / CT, MRI).
The Vienna Private Hospital is delighted to offer its patients the newest Academic Center for the treatment of people with cancer, which means:
First-class and accurate diagnostics
The most modern methods of treatment
Elimination of side effects
Immune oncology
Individual care for each patient
Comfortable conditions, VIP class rooms
Previously, only university hospitals could afford such a high level of medical care, equipment and patient care, but now all medical achievements are collected in one place in Vienna.
VChK Cancer Center is a qualitatively new approach in cancer treatment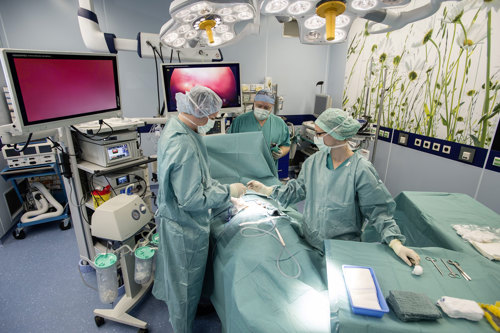 The Center for Oncological Diseases Therapy at the Vienna Private Clinic works closely with renowned European doctors in the fields of cancer, surgical oncology and molecular genetics.
Treatment is carried out using both classical methods and using chemotherapy, radiation, targeted and immunotherapy. Now the clinic provides treatment at all stages of the disease and can stop its progression through the use of innovative and long-proven methods.
Clarification of the diagnosis and second opinion
To confirm or refute the diagnosis, there is a second opinion from a specialist. The oncologist coordinating a specific clinical case decides on the diagnostic options required for an accurate diagnosis based on:
medical history,
diagnostics performed,
the final diagnosis is made by an interdisciplinary commission (Tumor Board), this is a council of oncologists, geneticists and molecular biologists who investigate molecular characteristics and individual DNA - mutations of tumor and healthy cells.
the oncologist gives an opinion, directing the patient to all the medical information obtained as a result of the diagnostics, and informing him about the individual treatment strategy.
Still have questions? You can call us or leave a request on our website and experienced coordinating doctors will answer all your questions about the best specialists, clinics and treatment prices!
Vienna Private Clini - location on the map